Top 15 Things To Do During Your Honeymoon in Singapore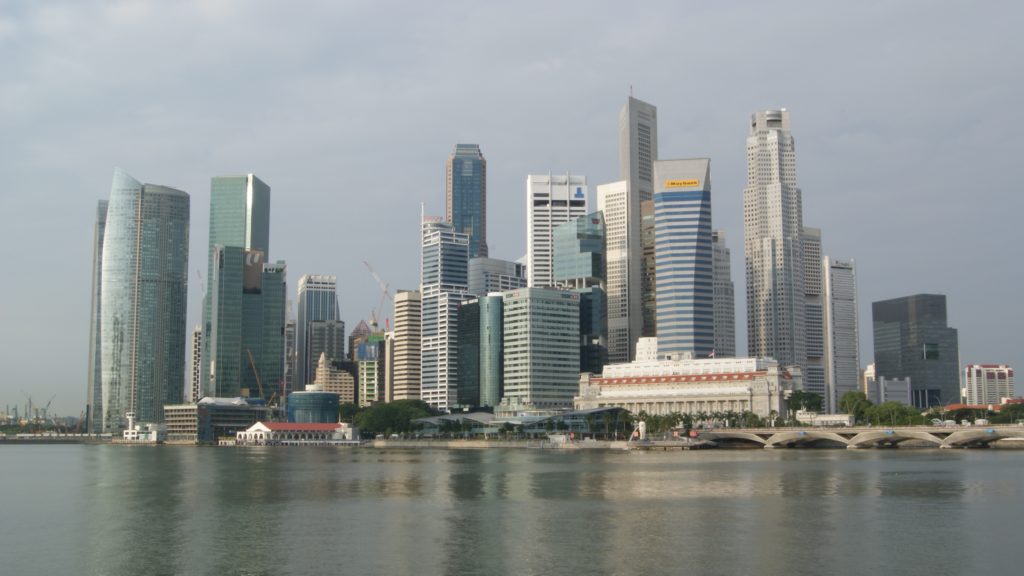 Are you planning a trip to Singapore for your honeymoon? This small country on the Malay Peninsula is full of beautiful landmarks, fun attractions, and more. Since it's the only city, it is essentially a large shopping center filled with different businesses. There are certainly some fun things to do in Singapore. Below you will find a list of 15 places to visit along with fun things to do while in Singapore on your honeymoon.
1. Marina Bay Sands SkyPark Observation Deck
Marina Bay is a beautiful landmark that sits atop three towers of the Marina Bay Sands Complex waterfront. Here, you can look out to some of the most stunning views you will ever see at 636 feet above the city. Along with the view, you will learn about how SkyPark came to be from a complimentary audio guide. The SkyPark is home to beautifully landscaped gardens that house 250 trees and 650 plants over a 12,400 square meter space.
2. Universal Studios Singapore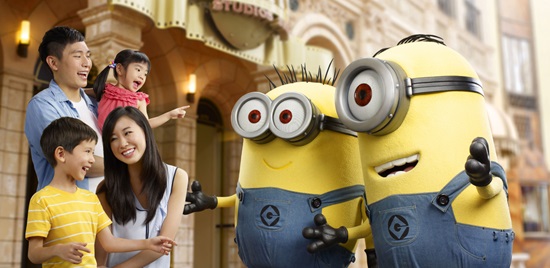 Universal Studios Singapore, within Resorts World Sentosa, is arranged to represent different areas in film, television, and location. You can see the following areas, plus more:
● Hollywood
● Madagascar
● Ancient Egypt
● New York City
● Shrek's Far Far Away
● Lost World
● Sci-Fi City
You will find tons of rides in these areas as well as dining options, live shows, and shopping.
3. Hop-On-Hop-Off Bus Tour
If you want to check out some of Singapore's top attractions at your own leisure, then check out the hop-on-hop-off bus tour. You have the option to purchase a 24 or 48-hour ticket that will allow you to ride around the city on two bus routes. These are a few of the areas you can travel to:
● Chinatown
● Kampong Glam
● Little India
● Clarke Quay
Your complimentary tour guide will give you an audio commentary as you pass through each site.
4. Chinatown Trishaw Night Tour
For this tour, you will be picked up right at your hotel by your coach for the evening. You will then head to Chinatown. You can walk the streets, check out some of the restaurants, and listen to your guide as he explains the history of Chinatown. Not only that, but you can visit the local medical hall to learn about the medical practices of the Chinese. After that, you can hop on the 2-seat trishaw and go from Chinatown to Clarke Quay by your chauffeur. Additionally, you can get on a bumboat and cruise along the Singapore River to see the breathtaking skyline.
5. An Extraordinary Nature Spa in Hillview
While you're in Singapore, why not treat yourself and visit this spa for non invasive aesthetic treatments for face and body rejuvenation. This spa offers delightful massages and beauty treatments. A spa is a fantastic way to unwind from all of the sightseeing. This spa is different from the rest because it is a nature spa. You can receive a variety of services including but not limited to:
● Aromatherapy
● Hot-spring therapy
● Oxygen therapy
● FIR heat therapy
● Ultrasonic bubbles foot massage therapy
6. Visit a Hair & Beauty Salon
Need a change? Visit Art-Noise. This hair spa salon is located on the WestSide of Singapore. This is a classy hair salon in a Holland Village shophouse. This salon focuses on treatments that don't damage the hair with non-damaging chemicals. This is great if you already have a perm or want to get one while you're on your honeymoon. Read the hair salon review by their customers and you will know why so many expats love this place. This award-winning salon offers a variety of services including but not limited to:
● Head massages
● Hair cuts
● Coloring
● Perms
● Straightening
● Detox treatments
● Hair arrangements
7. Singapore Botanic Gardens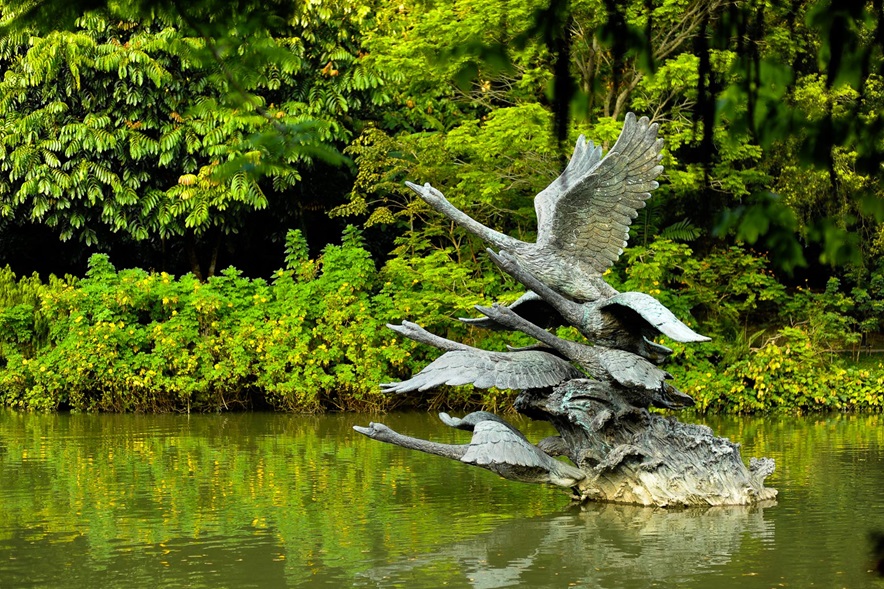 The Singapore Botanic Gardens is a UNESCO World Heritage site, and it's the only and first botanic garden on the list. Some of their featured attractions are:
● Ethnobotany Garden
● National Orchid Garden
● Jacob Ballas Children's Garden
● Rain Forest
● Ginger Garden
The botanic gardens are located just five minutes from Orchard Road. There are four cores, each one representing various attractions.
8. Cloud Forest
Cloud Forest is the place to go if you want to explore a breathtaking indoor waterfall. Cloud Forest is a 35-meter tall mountain with an indoor waterfall. You can see plant life from 2,000-meters above sea level. This is also a great learning opportunity about biodiversity and the geology of cloud forests. Inside the Cloud Forest, you can expect an 80%-90% humidity level and a temperature of 23-25 degrees Celsius.
9. Trapped Escape Room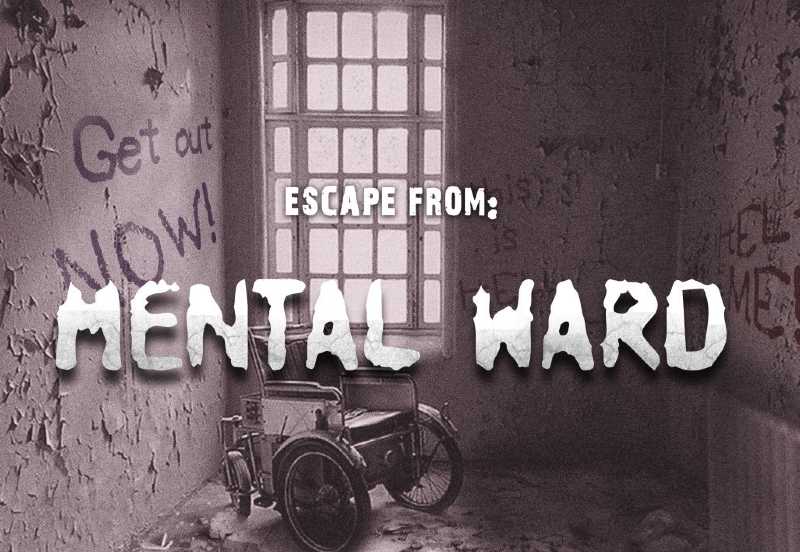 If you want to do something fun and exciting, check out the Trapped Escape Room in Singapore. This is the latest escape room to appear in 5D. In the escape room, you and your new husband or wife have to solve puzzles, uncover mysteries, and discover hidden clues to escape the room. There are three rooms to escape from:
● Tekong Army Bunk
● Mental Ward
● Purge: The Escape
10. Cat Cafe Neko no Niwa
If you love cats, you'll love this cat cafe. You can sit down and enjoy a cup of coffee with 13 affectionate and adorable cats. It is recommended that you make a reservation first as this is a very popular spot for cat lovers. The cats are free to roam around in an interaction space. For an hourly fee, you groom and play with the cats. It's an extremely therapeutic environment that you'll surely enjoy.
11. G-MAX Reverse Bungy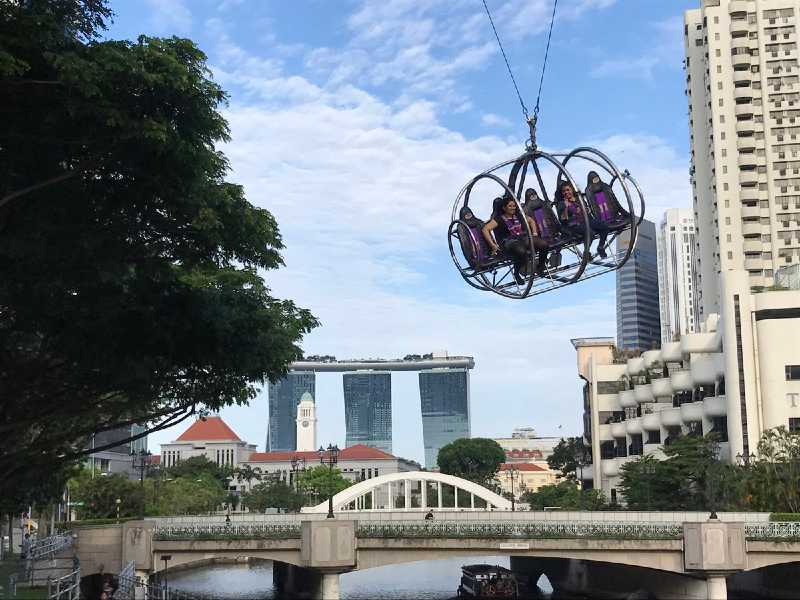 Calling all thrill-loving couples! G-MAX Reverse Bungy is just as it sounds. You bungee in the reverse direction and soar towards the skyline as you fill with adrenaline. You will be strapped into a capsule on the ground, and then you will be thrown 60-meters into the air once the button is pressed. You can find this thrilling attraction at Clarke Quay; it's not hard to spot.
12. Marina Bay Sands Casino
Marina Bay Sands Casino is the most amazing entertainment destination in Asia. Located right at the heart of Singapore's CBD, it features a casino, various restaurants, over 2,500 hotel rooms & suites, and more.
13. Singapore Zoo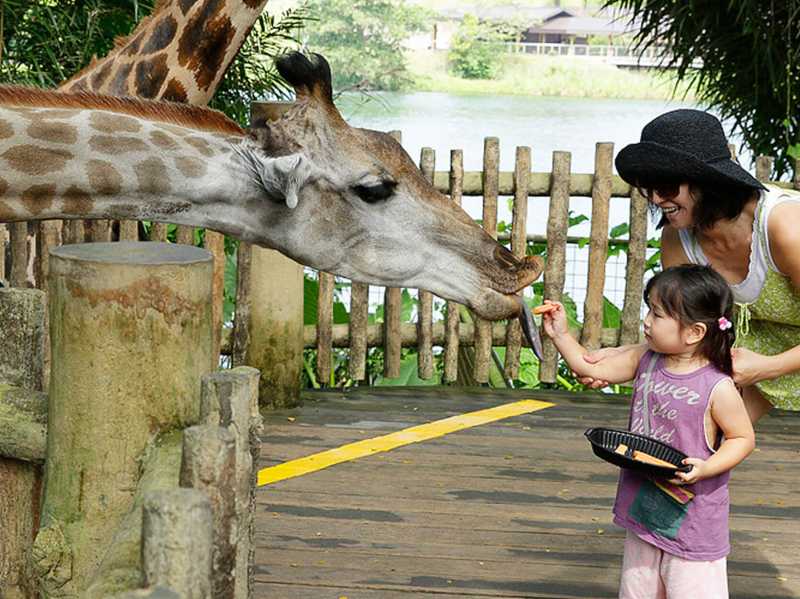 Love animals? If so, make your way to the Singapore Zoo. Here, you can see over 2,800 animals of over 300 species. You can see birds, reptiles, mammals, and more. It's set in a rainforest environment, and it has a unique free-ranging orangutan habitat, the first in the world. You can also enjoy a delightful outdoor Jungle Breakfast with Wildlife.
14. Cable Car Sky Ride
If you're looking for something a little different to do with a bit of a thrill, the cable car sky ride may be a good fit. This ride takes you through the Mount Faber Line and the Sentosa Line. You can ride in the sky car to get an aerial view of these areas:
● Faber Peak at Mount Faber
● Harbourfront
● Sentosa Island
When it's lunchtime, stop at the Arbora Hilltop Dining. You can also stop at the Dusk Restaurant & Bar for dinner when the sun starts going down.
15. Granite Island
If you want to see what Singapore looked like before it turned into a glamorous tourist attraction, then check out Granite Island. You can visit the small island of Pulau Ubin. It inhabits less than 100 people, and it looks as it did in the 1960s. This island also features the Chek Jawa Wetlands, where you will find a coral reef and sea life.
Conclusion
There you have it, 15 top places to visit during your honeymoon in Singapore. What a great way to begin your lives after saying, "I do," don't you agree? Not only will your spouse feel like being married to such an amazing and awesome personality as yourself, but you guys will also have such blissful moments to begin your marriage journey on a positive and happy note.
These places in Singapore offer fun, excitement, adventure, and plenty of memories for you and your newlywed. Your visit to any or all of the aforementioned places doesn't have to be on a honeymoon trip only, you guys have all the freedom in the world to occasionally breeze in any of those places and have and relive your honeymoon experience or even for the celebration of anniversaries. If you have other suggestions for things to do in Singapore this weekend we would love to hear from you.